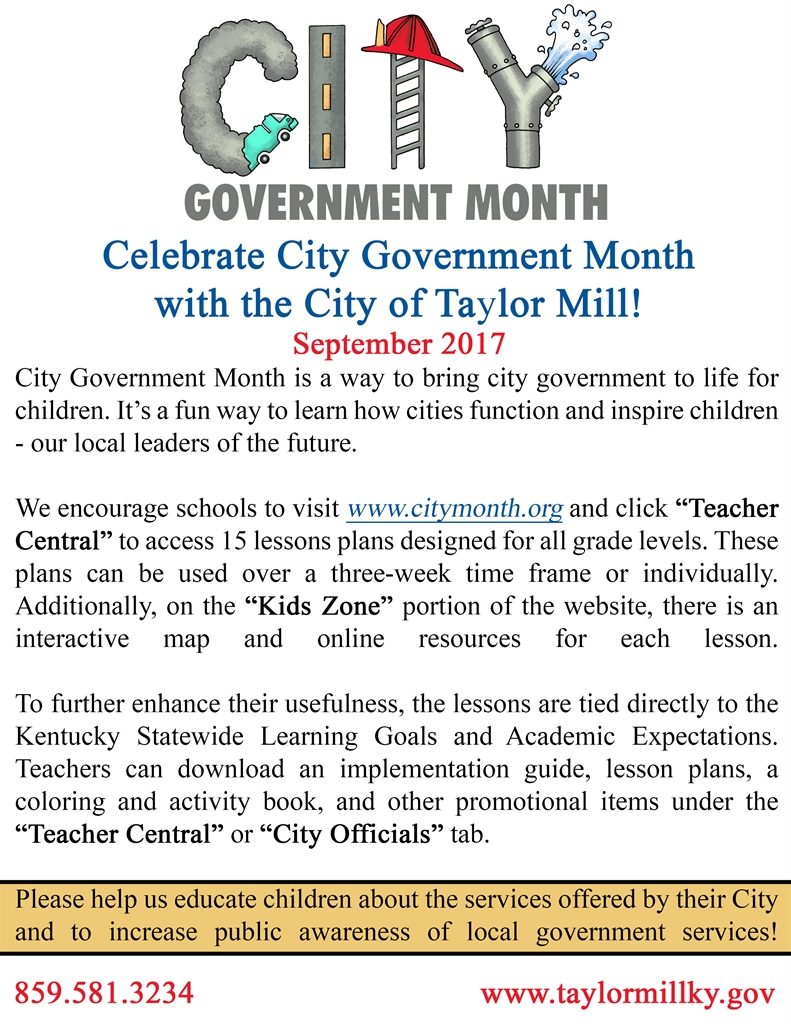 City Government Month is a way to bring city government to life for children. It's a fun way to learn how cities function and inspire children – our local leaders of the future.
We encourage schools to visit www.citymonth.org and click "Teacher Central" to access 15 lesson plans designed for all grade levels. These plans can be used over a three-week time frame or individually. Additionally, on the "Kids Zone" portion of the website, there is an interactive map and online resources for each lesson.
To further enhance their usefulness, the lessons are tired directly to the Kentucky Statewide Learning Goals and Academic Expectations. Teachers can download an implementation guide, lesson plans, a colors and activity book, and other promotional items under "Teacher Central" or "City Officials" tab.