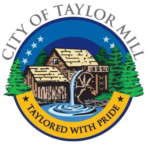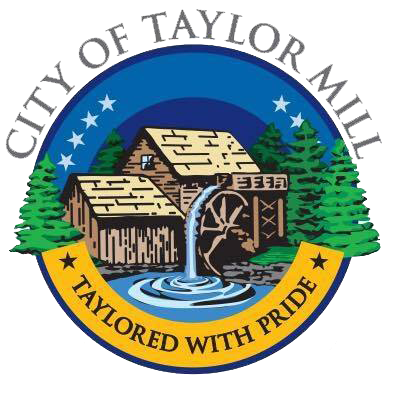 Taylor Mill Mayor Dan Bell
Welcome to Taylor Mill!
Taylor Mill is a great place to live, and I am proud to call it home. It is an honor to serve as your mayor. I truly enjoy public service and working with members of the community for the betterment of our city.
As your mayor, my door is always open to answer your questions or listen to concerns. Please contact me anytime at [email protected] or on my cell at 859.653.9536.
Our city is debt-free with a balanced budget for 16 consecutive years. We deliver quality services to our residents and are rated as one of the safest small towns in the Commonwealth.
The city has established a forward-thinking vision for long-term economic growth that protects our small-town feel and connects our community. The construction of the new Pride Parkway enabled us to invest in infrastructure enhancements to increase safety and business opportunities along our city's business corridor.
Phase I and II of the Taylor Mill Sidewalk Project are complete, and we recently received an $846,424.00 grant from OKI for Phase III. This success brings us closer to achieving our goal of becoming a more walkable community.
It is an exciting time to live in Taylor Mill and I look forward to working with the commission, city administration and our residents to continue to move our city forward.
Thanks- Dan
My Top Priorities As Your Mayor
As mayor, I have worked to maintain a strong foundation for our government and move our city forward with a focus on:
Remaining debt-free with a balanced budget
Protecting the health and safety of our residents
Advocating for our city's interests
Supporting our city's staff
Providing a voice for our city on the county and state level
Planning for our future
Smart economic growth
Creating a more walkable city
 Representing Our City

City Commission Liaison Administration Department
Taylor Mill Representative Kenton County Mayor's Group
Kentucky League of Cities Executive Board of Directors
Member OKI Regional Council of Governments
Kentucky 911 Services Board
NKY Area Planning Commission
Kenton County Governance Committee
Municipal Government League of Northern KY
Former Chairman Kenton County Communications Board
Get to know Mayor Bell
Mayor Bell is currently serving his third term as Mayor. He is the sixth mayor of Taylor Mill and served on our City Commission for six years before his election as mayor.
Mayor Bell and his wife, Marsha, have lived in Taylor Mill for 23 years, and are lifelong Kenton County residents. They have four daughters and five grandchildren.
Mayor Bell is a graduate of Holy Cross High School, received a B.A. in Education from the University of the Cumberlands and performed graduate work at Eastern Kentucky University.
Mayor Bell began his career as a Biology teacher at Simon Kenton High School and was the head baseball coach and assistant basketball coach for four years. He went on to have a successful 35-year career in business.