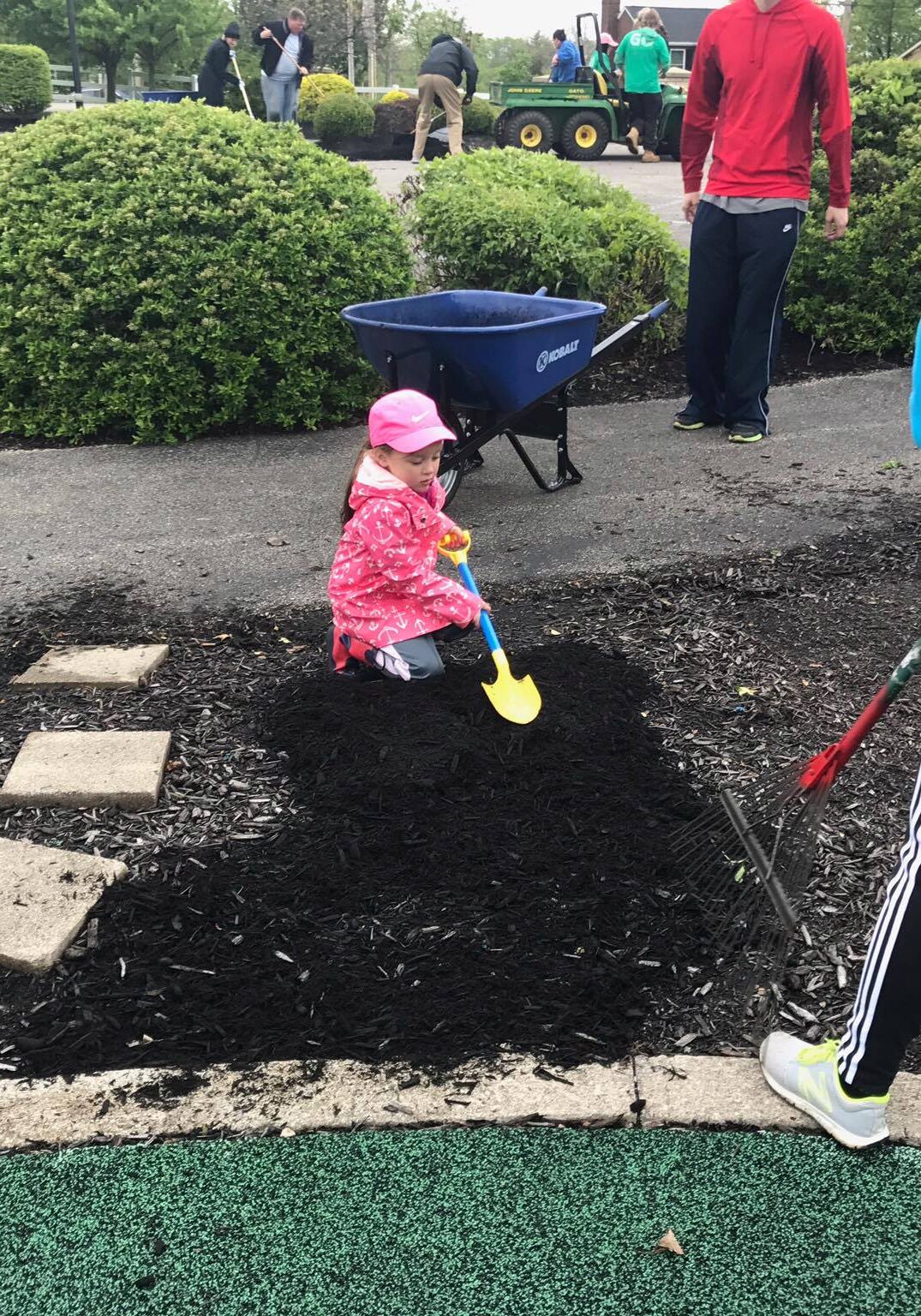 In Taylor Mill, we take pride in bringing our community together through volunteerism, local festivals, and recreational opportunities and we need individuals like you to make it all happen!
If you are interested in becoming a volunteer with the City of Taylor Mill, contact the city administration Mon. – Fri. 8 a.m. to 5 p.m. at 859-581-3234 or email [email protected].
Taylor Mill Police Explorers
Are you a young adult living in Taylor Mill and interested in a career in Law enforcement? If so, becoming a Taylor Mill Police Explorer may be the right fit for you.
The Taylor Mill Police Department offers a Law Enforcement Exploring program for young adults interested in exploring a career in law enforcement. If you are between the ages of 14 and 20 and have completed the ninth grade, you may apply to become a member of the Taylor Mill Police Explorers.
This comprehensive, hands-on program provides training for Explorers ranging from routine traffic stops to crime scene search/investigation, bomb threat response and arrest and search techniques. Explorers may participate in the department's ride-a-long program once they are 16, have completed a six-month probationary and have passed all required tests.
Explorers may also aid in investigations, crime scenes, and traffic/crowd control in certain situations, provided all necessary training has been completed. Explorers also compete in local, regional, state and national competitions.
The Taylor Mill Police Explorer Post meets twice a month. For more information or to set up an appointment to discuss participation, contact the police department during normal business hours Mon.- Fri., 8 a.m. to 5 p.m. at 859. 581-1192.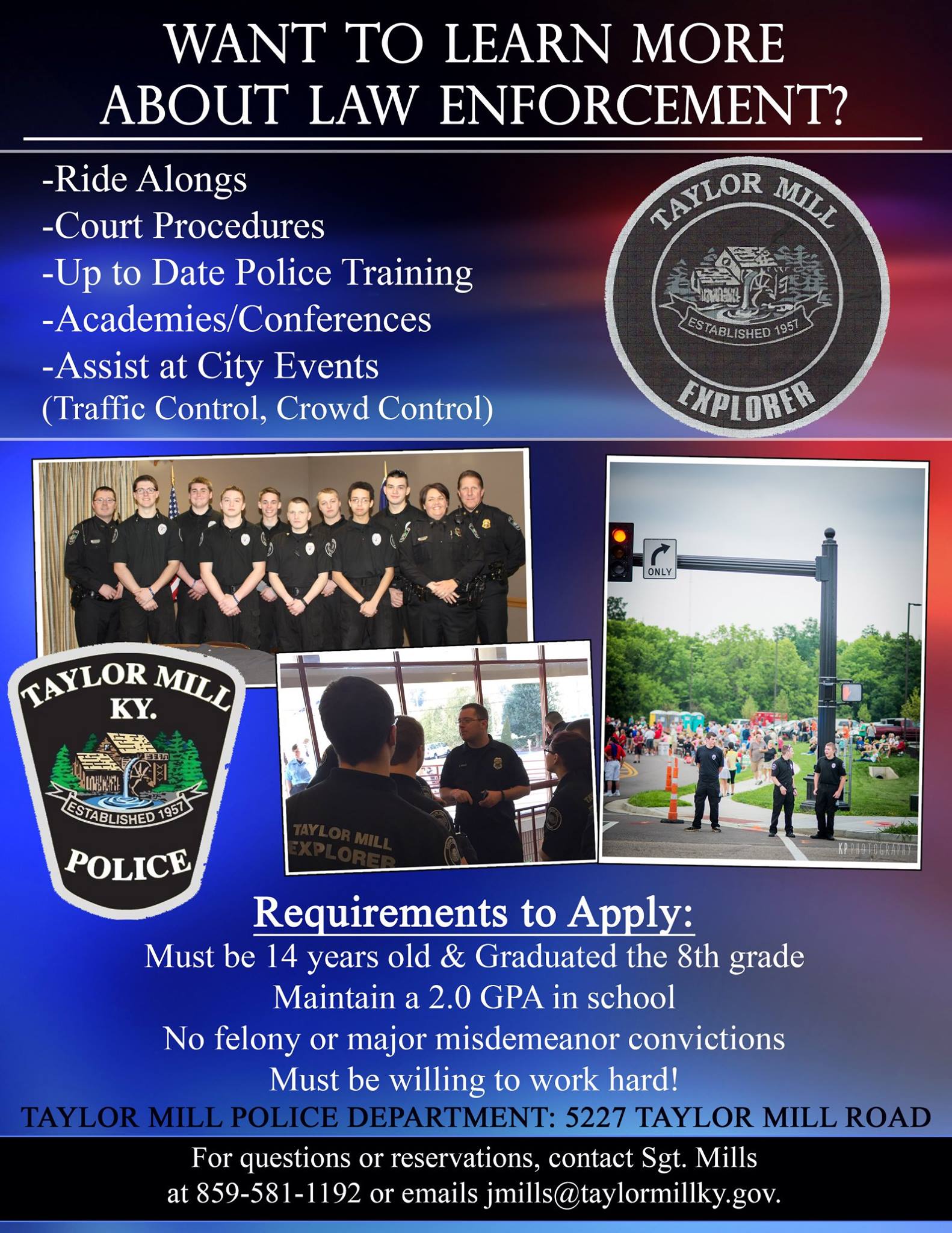 For more information
Contact the Taylor Mill
Police Dept.
5227 Taylor Mill Road
Taylor Mill, KY 41015
Office: (859) 581-1192
Office Hours: 8 a.m. to 5 p.m. M-F