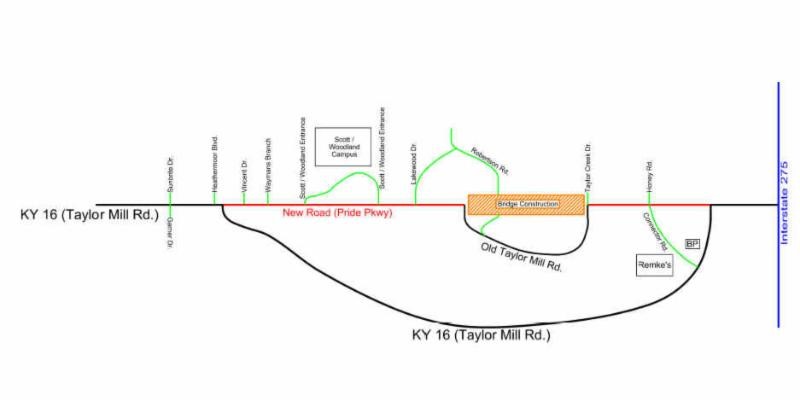 KY 16/Pride Parkway Road Construction Closure Notice
The Kentucky Transportation Cabinet (KYTC) has issued the following Road Closure Information for a portion of KY16/Pride Parkway for Friday, March 27th and Saturday, March 28th.
This Friday and possibly Saturday, March 27th and March 28th, KY 16 will be closed from the intersection of Taylor Creek Drive and Old Taylor Mill Road between the hours of 9 AM and 2 PM for a concrete deck pour on the new bridge. Motorists should follow the detour onto Old Taylor Mill Road during the closure.
Work is weather dependent.
Residents are advised to seek alternative paths of travel during this time frame to avoid traffic delays and congestion.
The project in its entirety is anticipated to be completed in the summer of 2015. For more information please contact KYTC at (859) 341-2700.