Special Commission Mtg
The City of Taylor Mill will hold a special meeting on Monday, September 14, 2020 at 7pm. The purpose of the meeting is to 1) review and have a second reading of the annual assessment of all real estate and personal property; and 2) the potential of a vehicle for the Public Works Department.
In accordance with the Commonwealth Attorney's General opinion, the called special City Commission meeting will be closed to the public.
You can watch the meeting live on TBNK.ORG (TBNK TO GO), Spectrum 195, or Cincinnati Bell 821. You can submit questions or comments for the meeting by emailing www.taylormillky.gov/contact-us/, or calling CAO Brian Haney at 859-581-3234 by 1pm on Monday, September 14.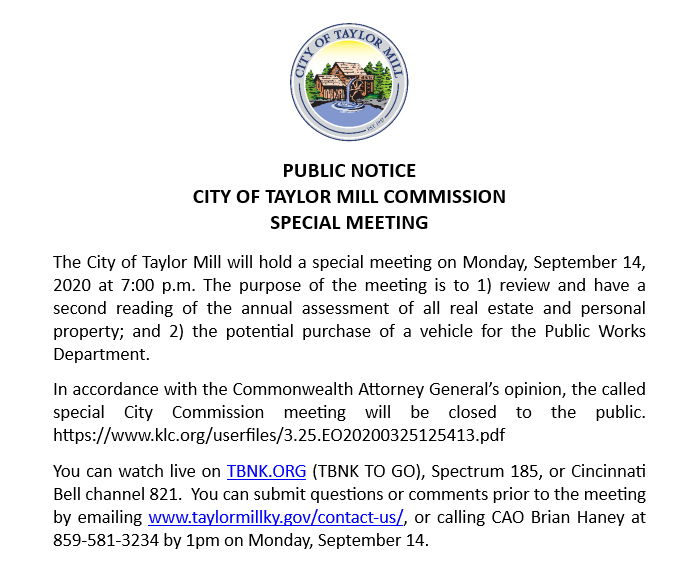 Related Events